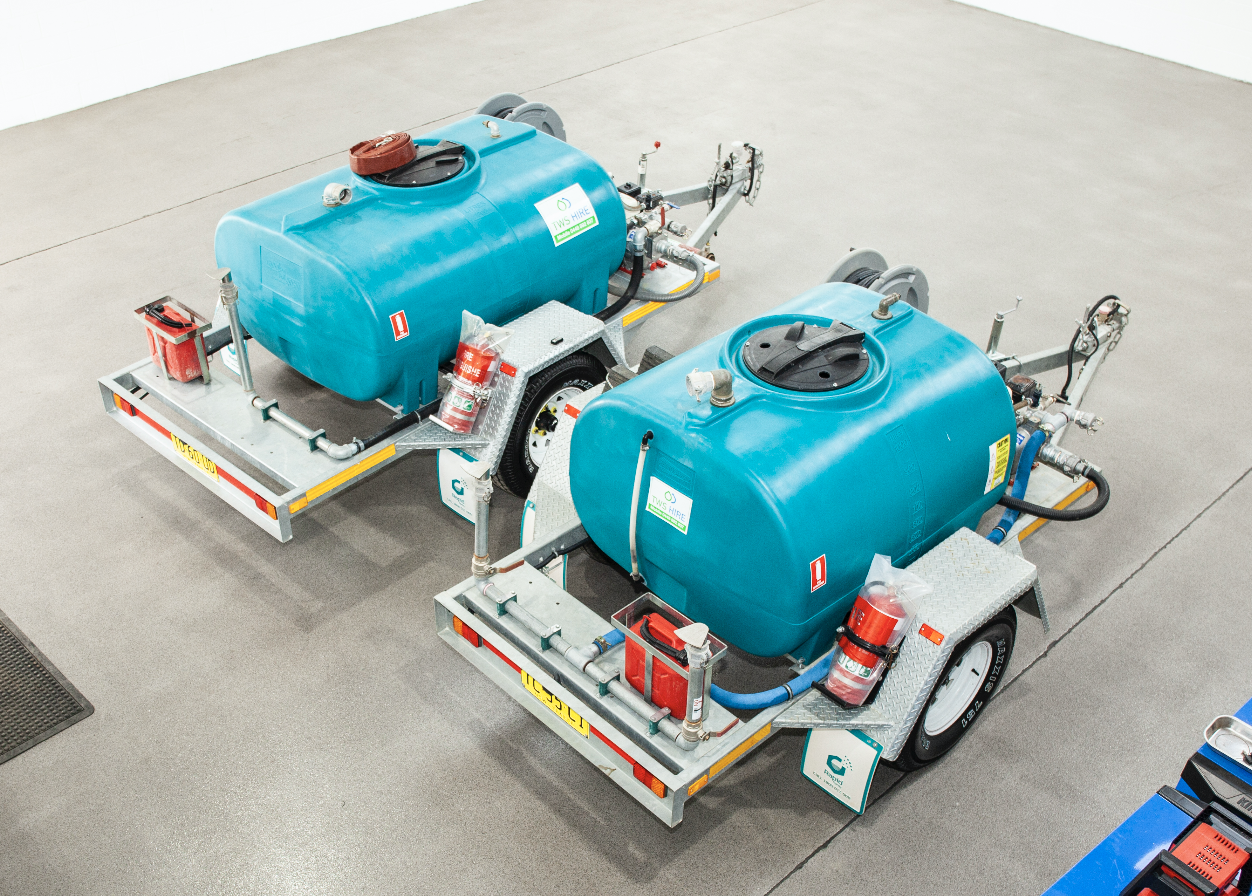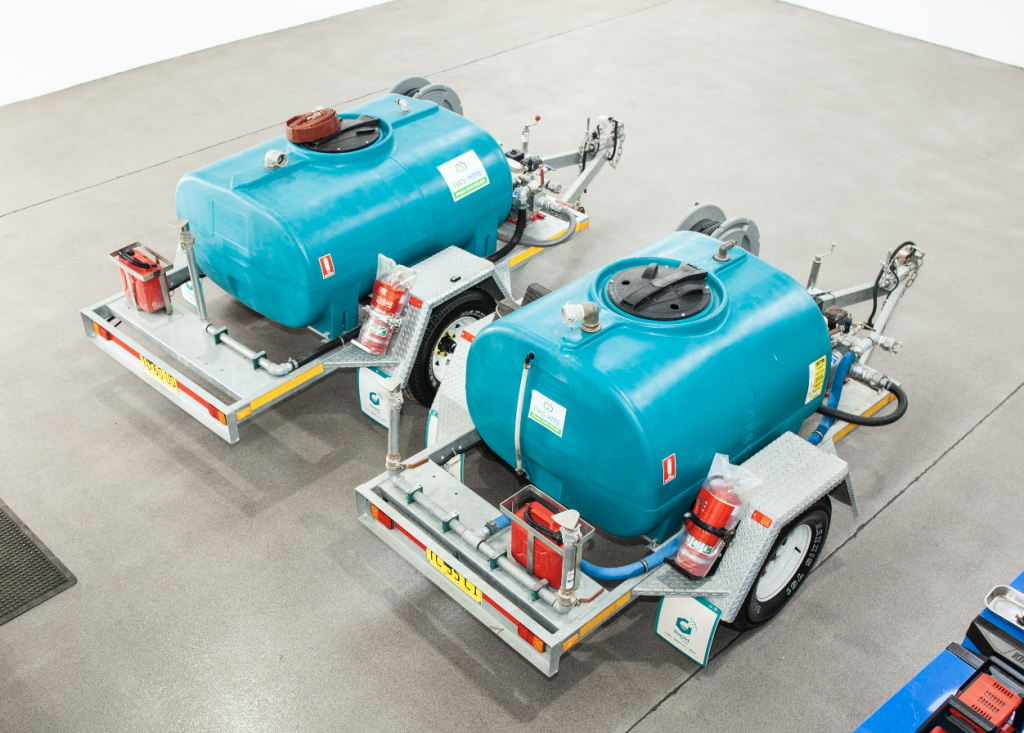 Convenience and efficiency don't always go together, however when you need smaller volumes of water for your project, or a small job site needs to be accessed with minimal surface disturbance, a trailer watercart can be an economical and practical solution.
Great for small jobs
TWS HIRE Watercart Trailers are ideal for those smaller jobs or one-off requirements where you need to get water onto and off a site in the minimum time. They provide all the practical and safety features of our large water carts, combined with the convenience of being able to be towed behind your standard utility vehicle and manoeuvred into position.
All you need is a vehicle with a towbar rated for a total weight of 560 kilograms when empty for pick-up and delivery or 1,760 kilograms when fully filled with water.
Everything you need
Available with tank capacities of 1,000 litres and 1,200 litres, these compact and reliable watercart trailers are able to be filled quickly and supplied with a standard 50 mm tow ball and fully road compliant lighting with 7-pin connectors.
Like all TWS HIRE equipment, our watercart trailers are supplied complete with standpipe and permits, full instructions, two-inch high-pressure pump, 35 metres of hose on reel, outlet for garden hose, wheel nut indicators, fire extinguisher, 10 litres of spare fuel and two rear adjustable sprayers.
For your peace of mind, TWS HIRE water cart trailers are fully insured, fitted with high visual safety tape and fully baffled tanks for stability.
For your next water requirement when a watercart trailer may do the job, call us now on 0448 892 837 to arrange collection our depot at Unit 1/42, Edward Street, Riverstone.